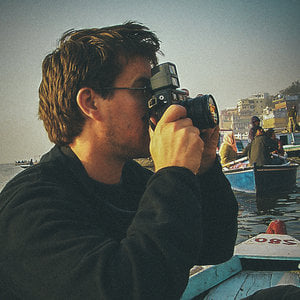 Gavin Hellier
---
Biography
Gavin Hellier is an award winning professional photographer based in Lynbridge, Devon, England. He specialises in high quality stock photos, video and time lapse of travel, nature, world cultures and the environment.
Through his extensive shooting for leading stock agencies and experience on assignment he has developed a distinctive style that is successful and popular. His work is published worldwide in advertising campaigns, books and magazines, travel literature, scientific journals, news media and as art prints.
Although travel photography remains his greatest passion, Gavin regards himself as a photographer with diverse interests and a broad portfolio. By eschewing the constraints of a specific genre he is free to gravitate to anything that visually inspires him. His unquenchable curiosity for peoples and places provides infinite stimulation.
Inevitably he views professional photography as more than a livelihood and his ever growing compilation of images has also become a record of his own journey through life. As Dorothea Lange, the famous American documentary photographer of the 30's sums it up, 'The camera is an instrument that teaches people how to see without a camera'.
Contact